Cogitating Counsel
Our Advisory Board includes the following distinguished professionals and promoters:
Mr S.M Dutta is a Graduate with Honors in Chemistry and Post-graduate Degree in Science & Technology. He was Former Chairman of Hindustan Lever Limited (now HUL) as well as of all Unilever Group companies in India and Nepal from 1990 to 1996 and serves in number of Boards and Institutions.
Mr Biplab Mazumder BE, MTech former Vice Chairman & Managing Director, ABB Ltd, India. He also served as Member of ABB Group Executive Forum – a forum of ABBs top 40 International Managers for Strategy formulation and Business Initiatives.
Mr S.K Mitra has a Masters Degree in Science and is an MBA from USA. He was a former Director of Financial Services at Aditya Birla Group and has worked in MNCs like Standard Chartered and American Express. Currently on the Board of several reputed companies in diverse industries as an independent Director some of which are Cheminova India Ltd LIC NOMURA Mutual Fund AMC Ltd., Usha Breco Limited, Avigo Capital Partners Private Limited (PE Fund) and FirstRand Bank(India) (South African Bank)
Mr Vikas Gadre B.Tech IITD PGDM IIMB C.S Institute of Company Secretaries of India Former Director General Bombay Chamber of Commerce and Industry. CIO Tata Group (Tata Chemicals Limited)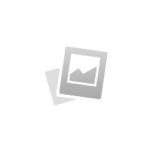 Mr. Prashant Srivastava PGDBA IIMA. B.E. Hons. (Mech) NIT Raipur. President Group HR and People Excellence, Reliance Group. Partner –Engagement and Culture; Talent and Performance, AON HEWITT. Country Manager and Manager Partner India, Director on the Board, GALLUP.


Mr Anuj Miglani Graduate from the Imperial College of Engineering London and Managing Director of Uttam Galva Steel Ltd a 1billion USD business Group.

Mr Tanmay Ganguly CA President Advanced Refractories Vesuvius Plc UK. Former Managing Director General Mills and has worked in HUL.

Mr Maneesh Garg Oxonian MBA North Western University USA and promoter Group Managing Director Nagode Group(Africa) a 200 million USD with offices in Nigeria Dubai Korea and India.

Mr Jyotirmoy Bose B. Tech IITD PGDM IIMC Founder Director White Spaces Consulting. Worked in as Head HR in Asian Paints , Grindlays and Times of India Group.