Good People-Talent Assessment Services (GP-TAS) is the Learning and Development Vertical of which focuses on Psychometric Testing and Assessment, Counseling, Strategic HR Inclusive of various processes & Systems, Executive Coaching, Institute-Campus interface for development of students & placement.
Endeavor is to provide screened candidates through psychometric tests to clients.
Our Knowledge & Talent Analytics Partner are ICube, Thomas Profiling.
Thomas Profiling
For Emotional Intelligence Assessment (EIA), Personal Profile Analysis (PPA) and understanding Strength & Limitations of candidates we have tied up with Thomas Profiling. Reports are shared with clients along with Professional Team Member Report and resume.Counsel candidates on strengths and limitations and job compatibility.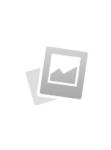 HDS (Hogan Development Survey), HPI (Hogan Personality Inventory), MVPI (Motives, Values, Preferences Inventory & HBRI (Hogan Business Reasoning Inventory) a personality test carried out for top management personnel which help predicts workplace performance by helping business dramatically and increase productivity by hiring the right candidates developing key talent and evaluating leadership potential